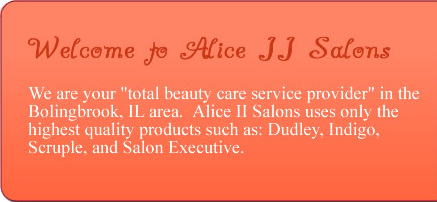 About Alice Salons
Who owns Alice II Salons, and how this business got started?
Click here to find the answers to these questions and more!
Mission Statement
We promise to give our clients the best beauty care possible with courteous, prompt service at affordable prices. We use only professional products and keep our staff educated in the latest techniques.